So up until now, all the drawings on here have been fake Glen Keane drawings. This is the first (definitely not last, there are many) cleanup drawing that I've analyzed.
Sold for $144.52 US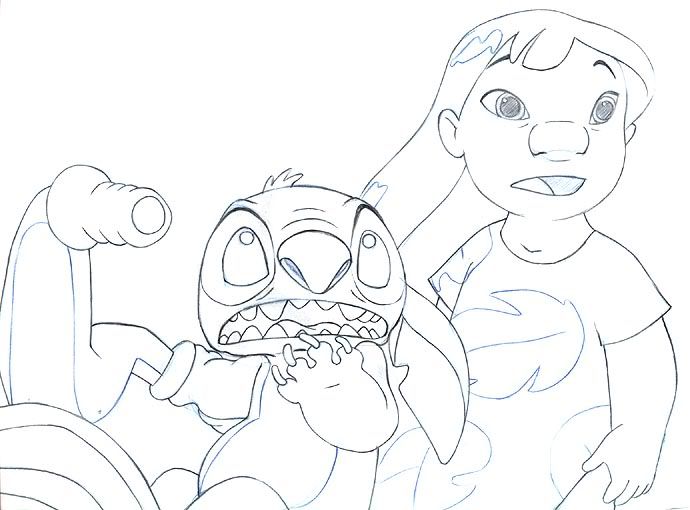 First thing that's wrong with this drawing is that they're all on the same level. Normally each character would be drawn on a separate sheet of paper. In this case, when you watch the movie, Stitch is split up into 2 levels (body and head/arm), Lilo is on her own level, and the tricycle is a 3D element. If that's not proof enough that this isn't a production drawing, here's a breakdown of
some
of the discrepancies.
Click to enlarge